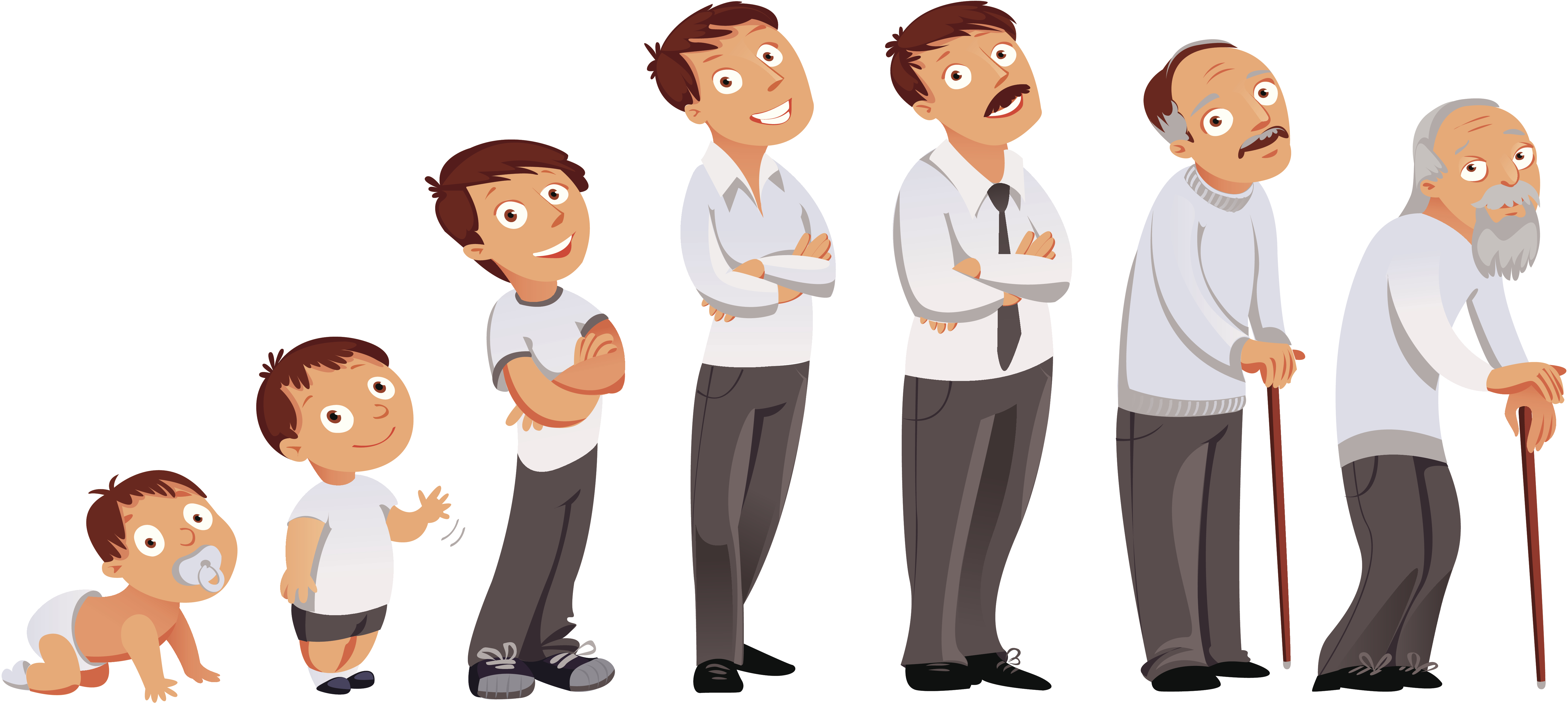 The first rule of marketing – understand your target audience so that you know the best way to connect. For marketing and design, a simple demographic to consider is age.
Obviously different generations have different experiences, memories, and often different interests because of where they're at in life, so it's no wonder these groups may find different marketing designs appealing. Consider the following design trends when marketing to different age groups.
Baby Boomers
(Born approximately 1946 – 1964)
Baby boomers have wisdom that only comes with age, and at this point they've got a keen eye for finding the best solutions. When marketing to baby boomers, make sure your design and messaging is straight to the point. Exude a sense of familiarity but don't be boring, and build trust right away. Incorporate a clean design with images and text that are neatly presented with lots of white space to separate the two, and make sure your font size is appropriate (especially for mobile). The AARP website and its Facebook page are great examples of designing for baby boomers and the preceding generation.
Generation X
(Born approximately 1965 – 1980)
Generation X individuals are in the peak of their careers. This busy lifestyle means they're seeking less fluff and more answers with an honest and responsible feel from companies. Remember this generation grew up during a huge technology shift, so they're a mix of traditional and modern. Transitional design is best to balance the two. Use transparency in messaging and imagery to showcase what this group is looking for: a company that's conscious yet cool; for example Whole Foods.
Millennials
(Born approximately 1981 – 1996)
Millennials are optimistic and constantly looking for the next big thing. Connect with them by incorporating a vibrant look, bold colors, and excitement to give them the instant gratification they seek. With social media playing a great role in their lives, the opinion of their peers is front and center on a daily basis and influencers often are the ones who reinforce a brand's value. Together this daring design and influencer marketing approach join creativity and authenticity to make millennials feel good and inspired about a company. View our social media services.
Generation Z
(Born approximately 1997 and beyond)
Generation Z grew up with technology so they're accustomed to having access to global views and answers at their fingertips. Connected to the world from an early age, this group is looking for a strong, powerful presence and isn't afraid of fluidity in design that changes as quickly as their interests do. Much of this group is still growing up, which in itself is a time of change and openness to experiencing new things. Incorporate dynamic, adventurous, and innovative design but be sure to maintain consistency in your messaging across all platforms.
Customize Your Marketing & Design
Whether your CT business has clients of baby boomers, generation x, millennials, or generation z, choose a customized design and marketing strategy that will be most effective. View our past design projects in Fairfield County and Connecticut.
By understanding your audience now, you'll be able to cultivate a relationship that spans generations. Contact us to discuss your local business' marketing strategy.
Wieting Design | Website Design CT
Wieting Design is a full-service, graphic and website design agency based in Fairfield County, CT and serving all of Connecticut (CT). We are committed to sharing our experience and expertise in website design, graphic design, social media marketing, search engine marketing (SEO), and video production to help build powerful tools and campaigns that work for your Connecticut business. Whether your objective is to grow your reputation, create client loyalty, drive traffic to your website or set up a marketing strategy, we will adapt our approach to get you the results you need with the services we provide.